eKeiretsu IT-Sampo. Just add your business.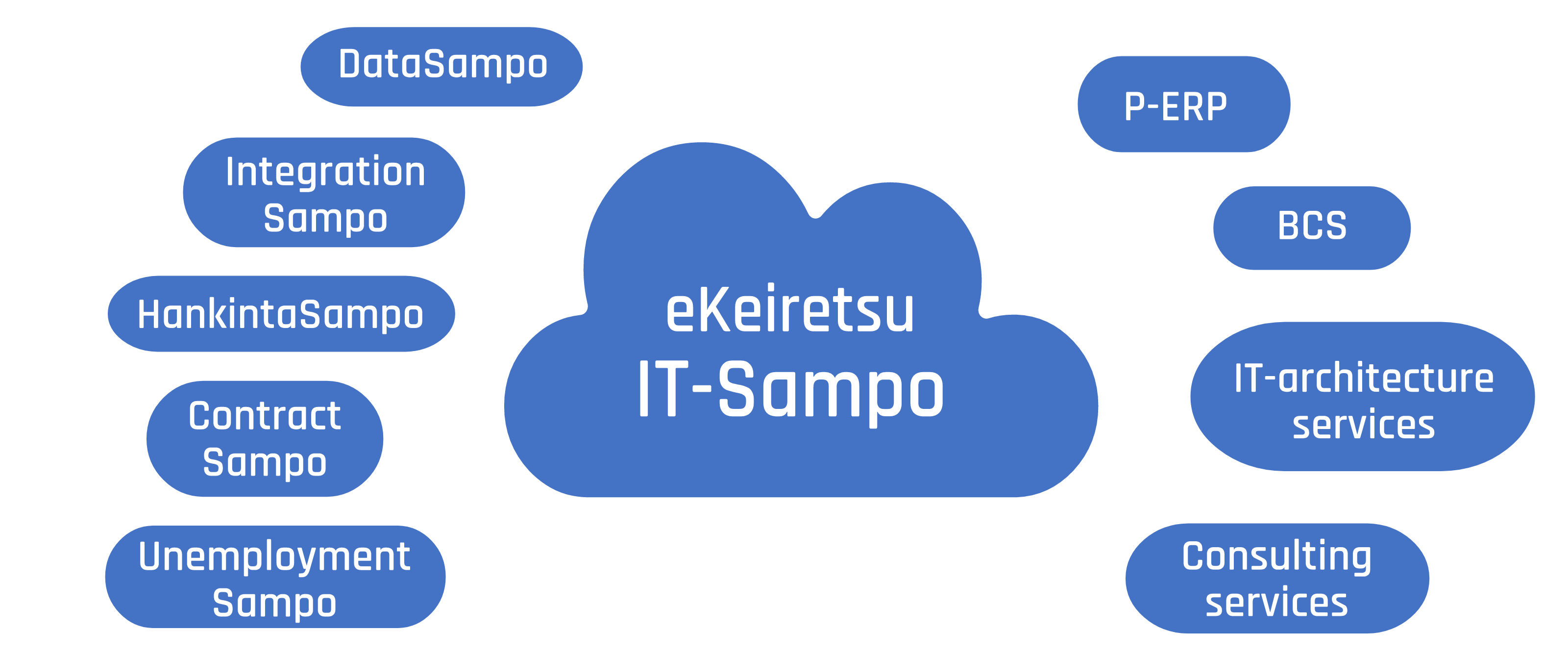 eKeiretsu IT-Sampo. Just add your business.
Get to know our SaaS services
Power Contract
Contract misplaced?
Are you lost in a metaword jungle?
By deploying the next generation Power Contract service, you will save costs, minimize risks and take the follow-up of the lifecycle of your contracts and agreements to the next level.
HankintaSampo
Save time, effort and money by choosing HankintaSampo as your procurement tool.
With HankintaSampo's intelligent services you can follow-up your tenders in real-time.
P-ERP
Can a procurement ERP be intelligent?
Deploy eKeiretsu's P-ERP in which all manual processes have been automated into intelligent data processes, real-time information follow-up and utilization of data.
Match Making
How to match automatically the needs and supply of labor force?
Match Making makes know-how visible! The services matches employers and employees effortlessly by automating manual processes.